Inside the Box Podcast
Listen. Learn. Create.
Creativity Inside the Box podcast features structured creativity and innovation strategies for leaders who want to think differently, be more innovative, implement change and, grow. The conversations you'll hear will help you apply innovation methods to services and processes, overcome resistance to ideas, and create a culture of innovation.
Click to listen on your favorite platform.
Inside the Box Podcast
Inside the Box Podcast Episodes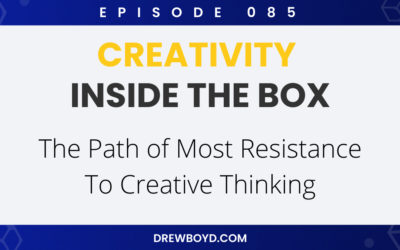 Water that follows the path of least resistance is the easiest route to arrive at its final destination. The same can be said about our minds, too, which tend to take the path of least resistance. In other words, we lean into taking avenues familiar to us. However,...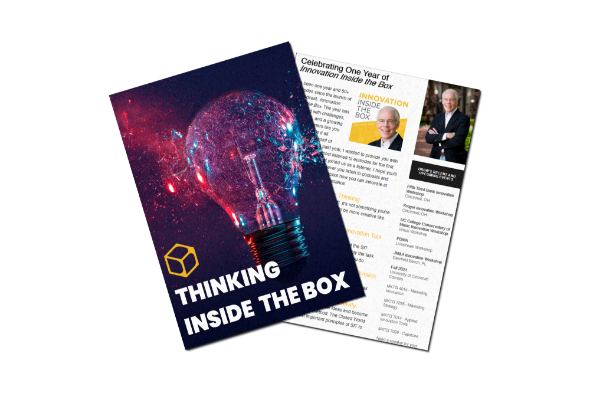 Tap in and Innovate
Subscribe to Drew's newsletter for new ideas, tips, and insights to help your creativity grow.