Written by Drew Boyd
Adding Prestige to Your Portfolio
How to Use the Creative Luxury Process to
Develop Products Everyone Wants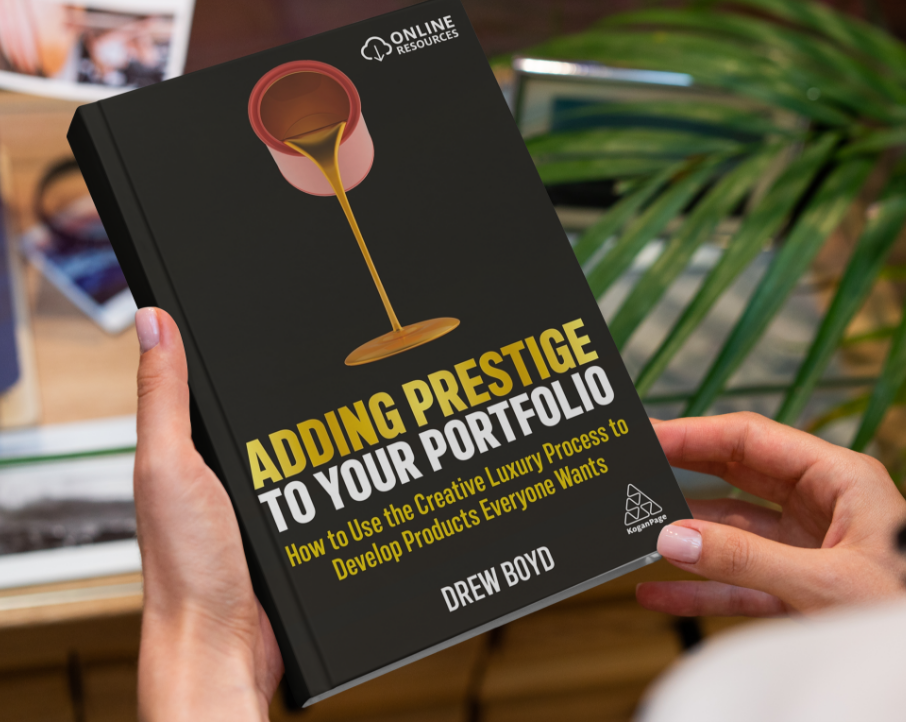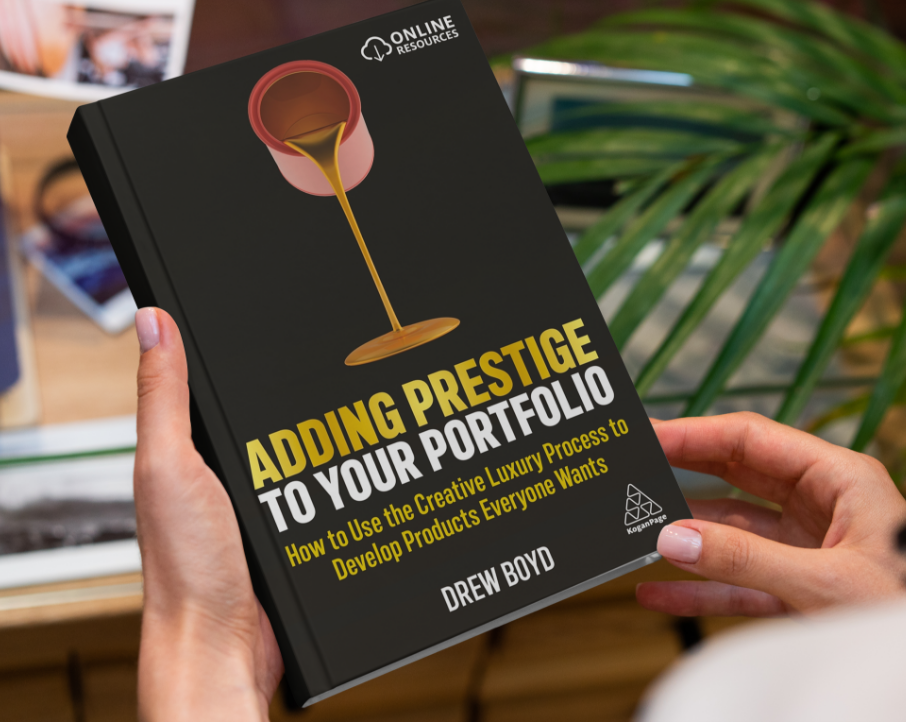 Hardcover | Paperback | E-book
Adding Prestige to Your Portfolio
How to Use the Creative Luxury Process to Develop Products Everyone Wants
Contrary to popular belief, luxury is a well-defined code that can be reapplied to any other product or service to enhance its value. Adding Prestige to Your Portfolio reveals how non-luxury companies can apply the principles of luxury and creativity to transition parts of their portfolio to luxury status.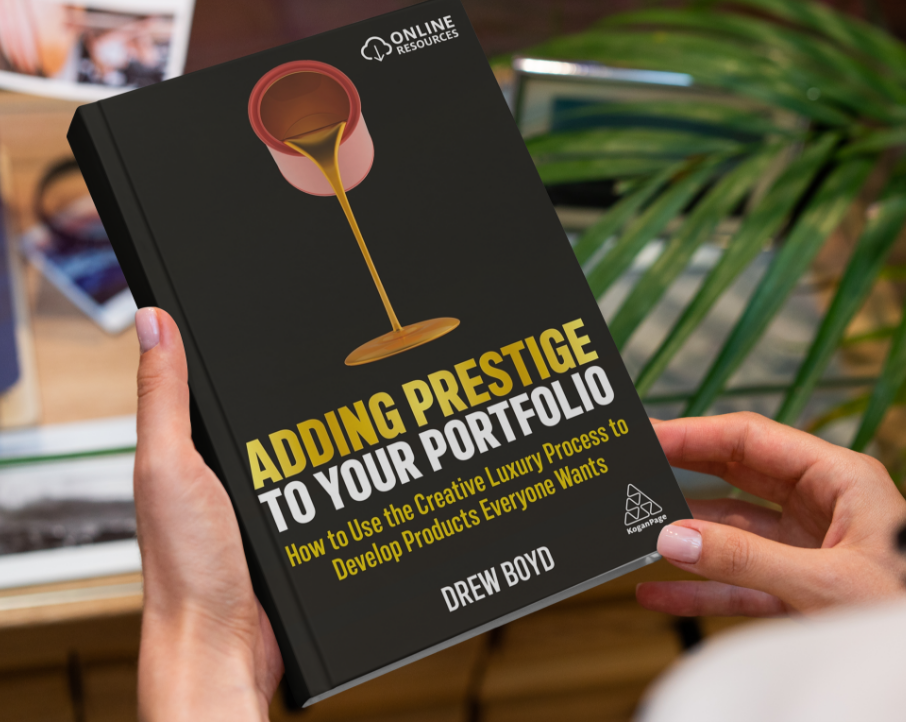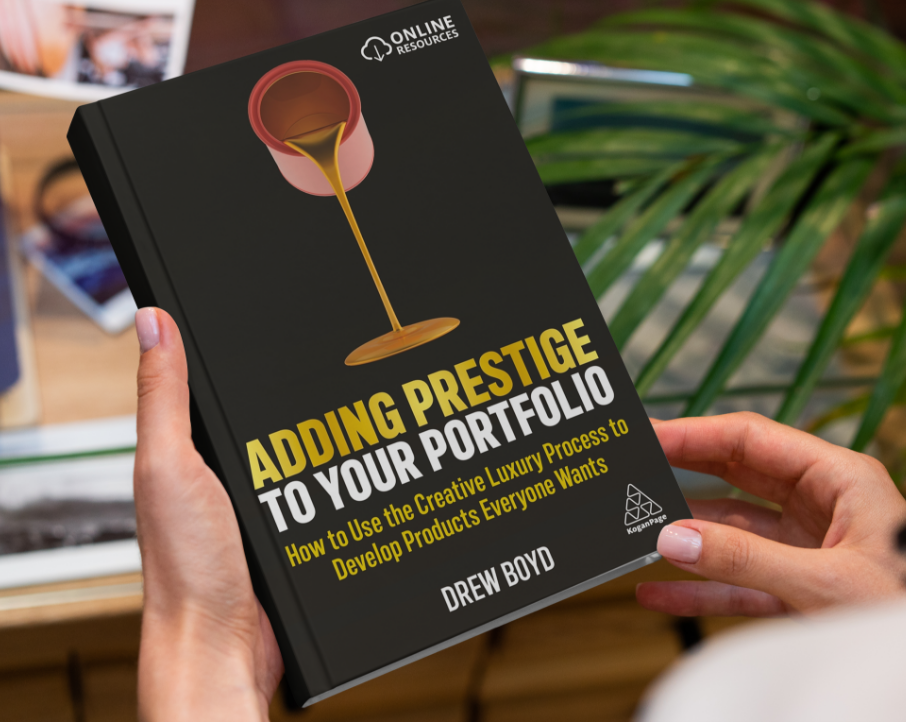 Elevate Any Product or Service
Adding Prestige to Your Portfolio describes how companies can elevate any product or service at each step of the customer buying journey (awareness, search and compare, purchase, use, advocate). By applying the creativity technique Closed World Principle, readers can determine which luxury benefits (security, fun, self-respect, self-fulfillment, accomplishment, recognition, relationships or belonging) would best map to their product or service and garner the greatest business impact at that particular stage of the customer buying journey.
Illustrated with examples from industries as diverse as healthcare and industrial equipment.
Adding Prestige to Your Portfolio shows companies how to borrow the elements of luxury and sprinkle them throughout the customer experience in order to strengthen loyalty and increase their appeal to potential new customers. Online resources include sample syllabi, templates to aid in application of framework, case studies and discussion questions.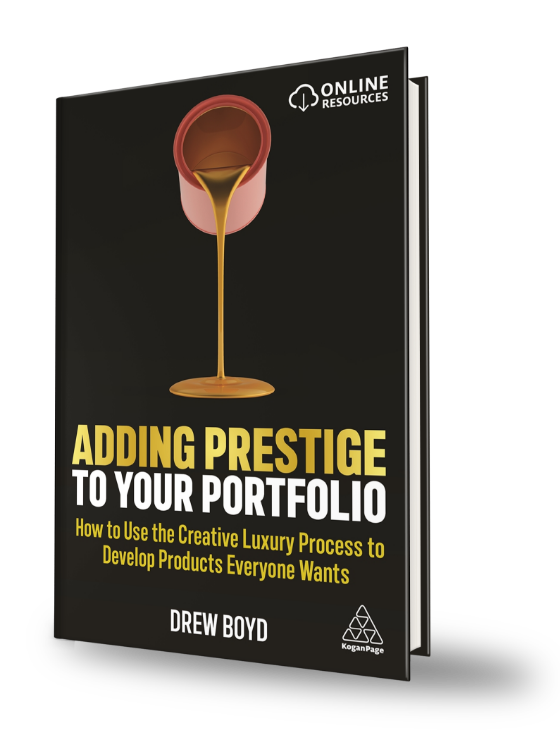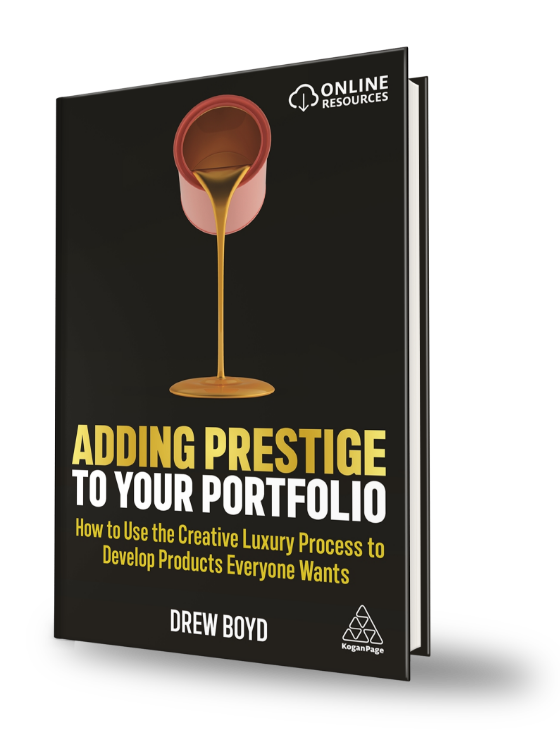 Limited Time Offer
Publisher's Discount – 20% Off With
KOGANPAGE20
Want to save a little bit of money? Use the discount code KOGANPAGE20 at checkout on Kogan Page for 20% off Adding Prestige to Your Portfolio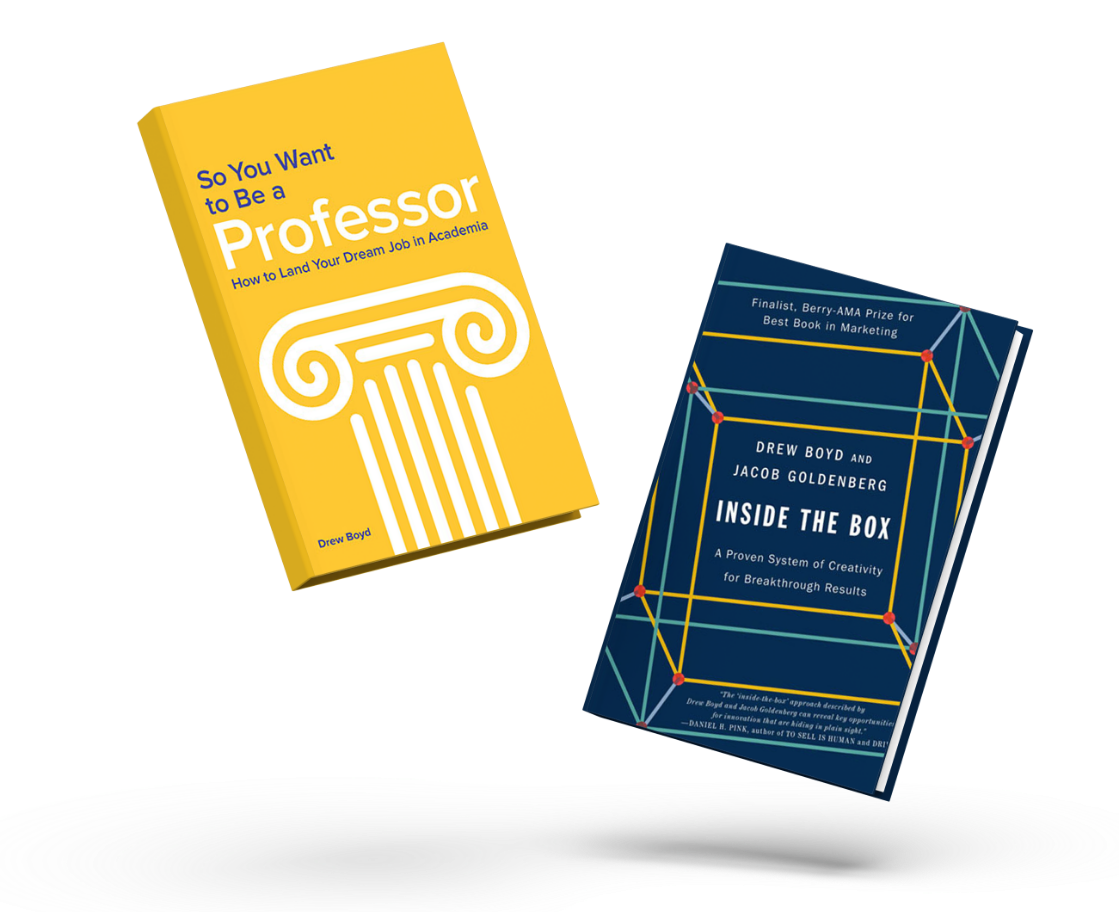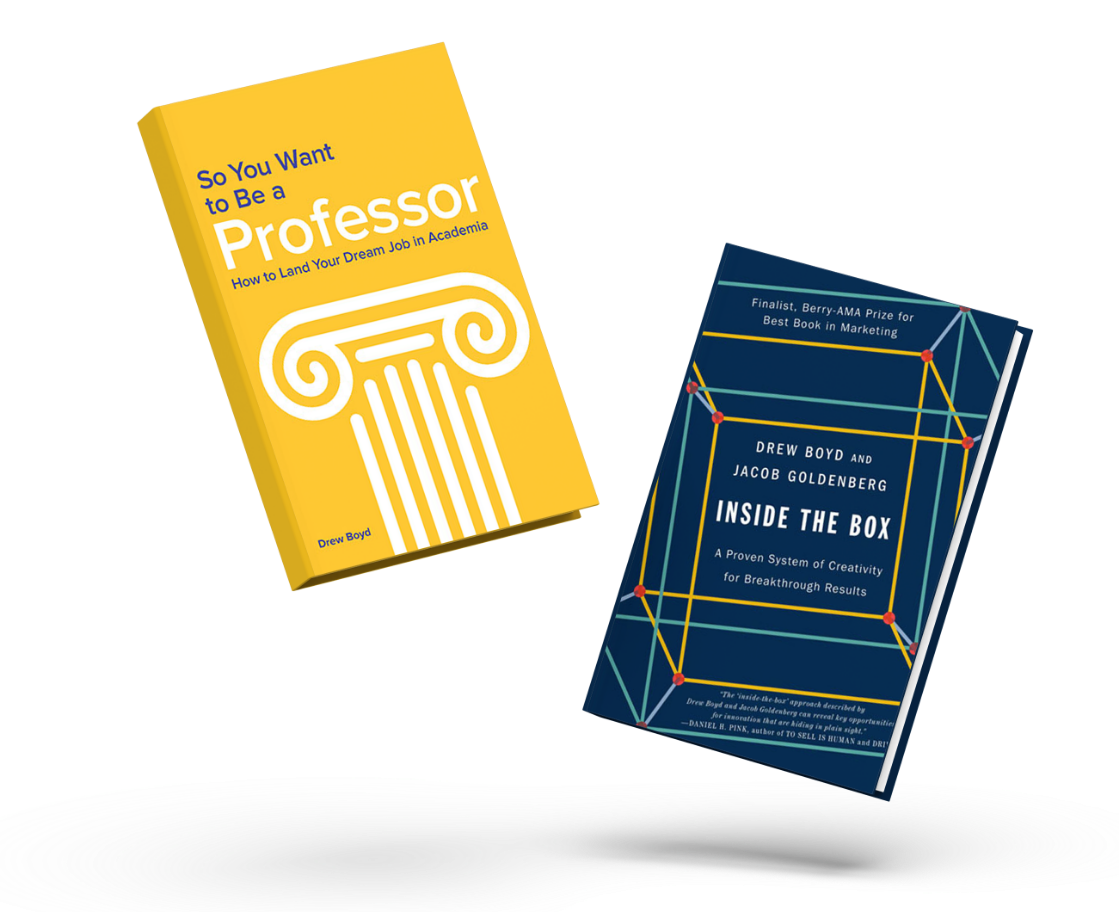 Also by Drew Boyd
Inside the Box
A Proven System of Creativity for Breakthrough Results
The traditional attitude toward creativity in the American business world is to "think outside the box": to brainstorm without restraint in hopes of coming up with a breakthrough idea, often in moments of crisis.
So You Want to Be a Professor
How to Land Your Dream Job in Academia
Professors change the world. Are you motivated to teach? Do you have the commitment and courage to do what it takes to trade your job for the classroom?