Resources
Applications for Innovation
Thinking is only part of what it takes to generate new ideas. You need a system, a way to think, to get the best results.
How?
Alpe Audio and Omnivati are applications that not only help you generate new ideas, but put them in a framework that heightens creativity – not hinder it.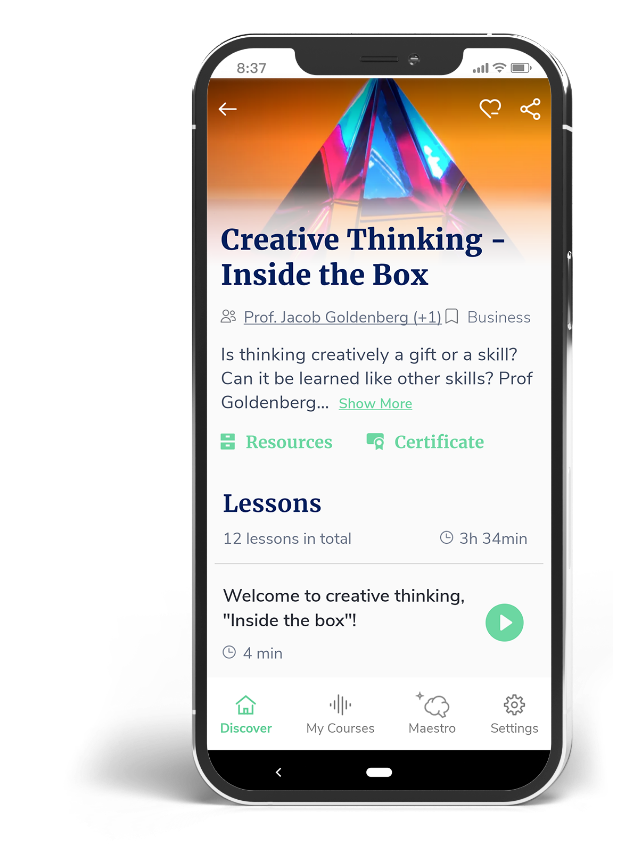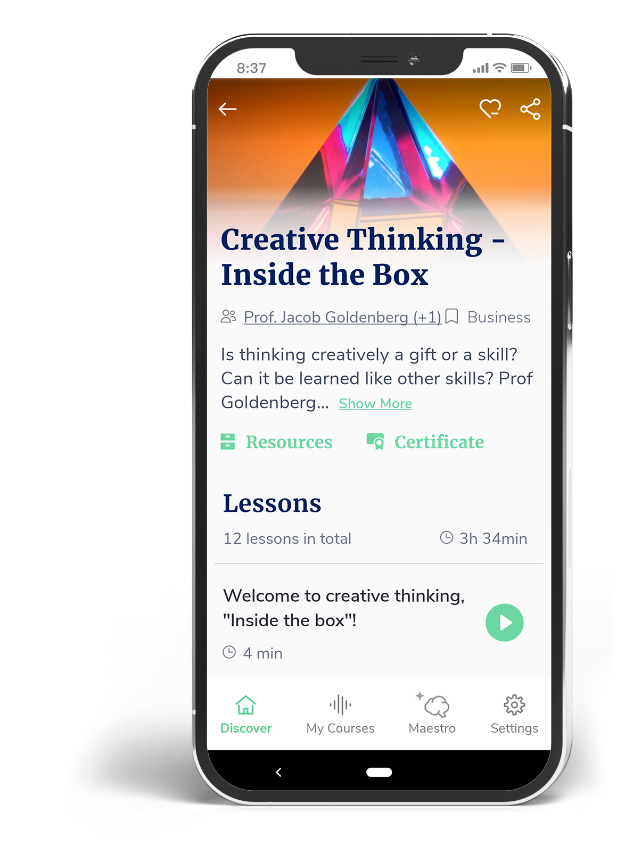 ALPE Creative Thinking – Inside the Box
Creative thinking is defined as thought that goes beyond the norm. It's a new way of thinking that fits various solutions to a problem. Rather than think linearly or following existing routes, creative thinkers come up with innovative and unique ideas. Creative thinking is not about finding the impossible and intangible. Creative thinking is about using what you have to create something new.
A Simple Yet Powerful Framework
In this audio app, you'll learn how to systematically generate creative and innovative ideas. These methods have been used at industry giants like Johnson & Johnson, Procter & Gamble, and more. And this course has been taught at leading universities, including Harvard, Cincinnati, and Columbia at the Interdisciplinary Center in Israel.

Manage Your Ideas with Omnivati
Omnivati is a toolkit for rapid and systematic generation and management of ideas. It's the perfect tool for both practitioners and educators because of its intuitive user-interface, structured process, and unique ability for remote collaborative work.
Based on Cutting Edge Research
Omnivati offers a structured approach to creativity which enables companies and individuals to systematically generate impactful creative solutions. The approach highlights the benefits of embracing constraints in the ideation process, exploring patterns, and thinking within the closed world. As opposed to many myths about creativity, the Omnivati approach highlights "inside-the-box" thinking, which has been repeatedly validated and shown to yield breakthrough results.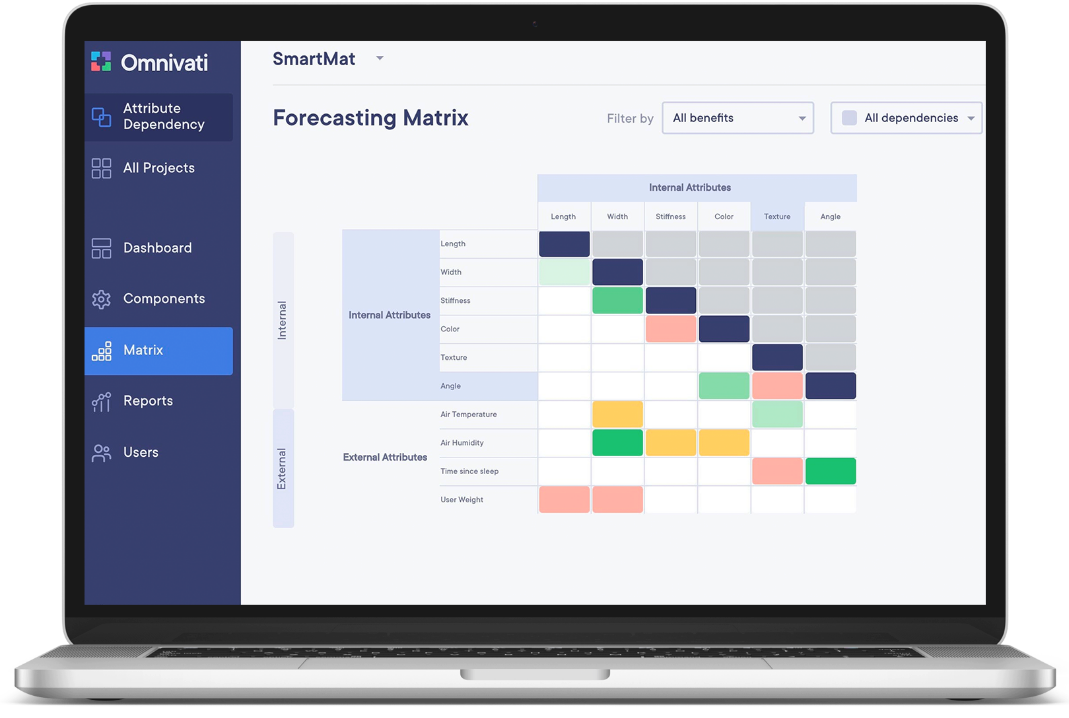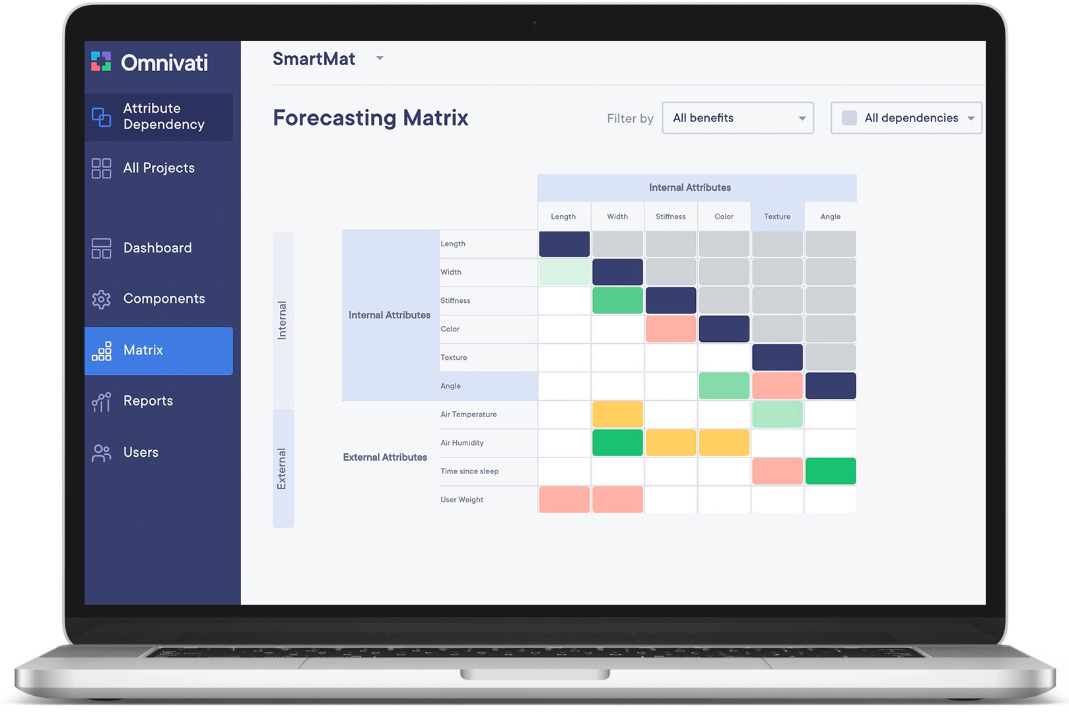 Drew Boyd Is a Certified Linkedin Learning Instructor
Drew Boyd teaches companies how to harness the power of innovation through live and virtual events – but sometimes these aren't viable options. Through his courses on Linkedin Learning, he teaches, consults, and speaks extensively in the fields of innovation, persuasion, and strategy.