Inside the Box Podcast
Listen. Learn. Create.
Innovation Inside the Box podcast features structured creativity and innovation strategies for leaders who want to think differently, be more innovative, implement change and, grow. The conversations you'll hear will help you apply innovation methods to services and processes, overcome resistance to ideas, and create a culture of innovation.
Click to listen on your favorite platform.
Inside the Box Podcast
Inside the Box Podcast Episodes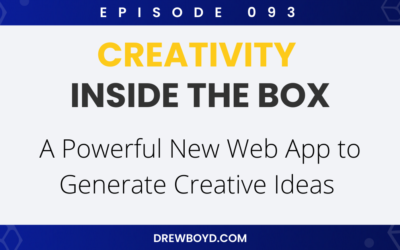 Attribute dependency is one of the most challenging creativity techniques to master. For many of us, it can be confusing to figure out what it means let alone apply it. However, in my opinion, it's the most powerful creativity technique of all. We must get a good...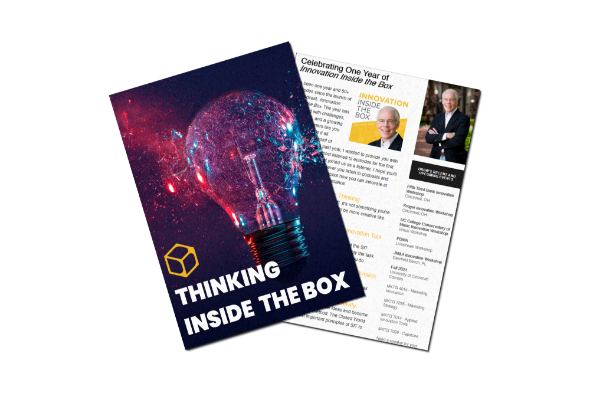 Tap in and Innovate
Subscribe to Drew's newsletter for new ideas, tips, and insights to help your creativity grow.